We would love to hear from you. If you have any questions or would like additional information about our facilities, rates, or availability, please let us know.
Feel free to stop in for a tour of our facility during any of our regular business hours. We begin taking reservations 3 months prior.
We are located at 121 Pound Road Elma, NY 14059.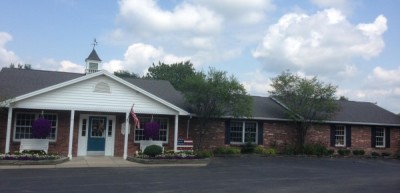 Regular Hours
Monday, Tuesday, Thursday, Friday
9:00am-6:00pm
Wednesday
9:00-10:00am/5:00-6:00pm
Saturday
9:00am-12noon
Sunday
Closed
January Hours
Monday & Friday
9:00am-6:00pm
Tuesday, Wednesday, Thursday
9:00-10:00am/5:00-6:00pm
Saturday
9:00am-12noon
Sunday
Closed